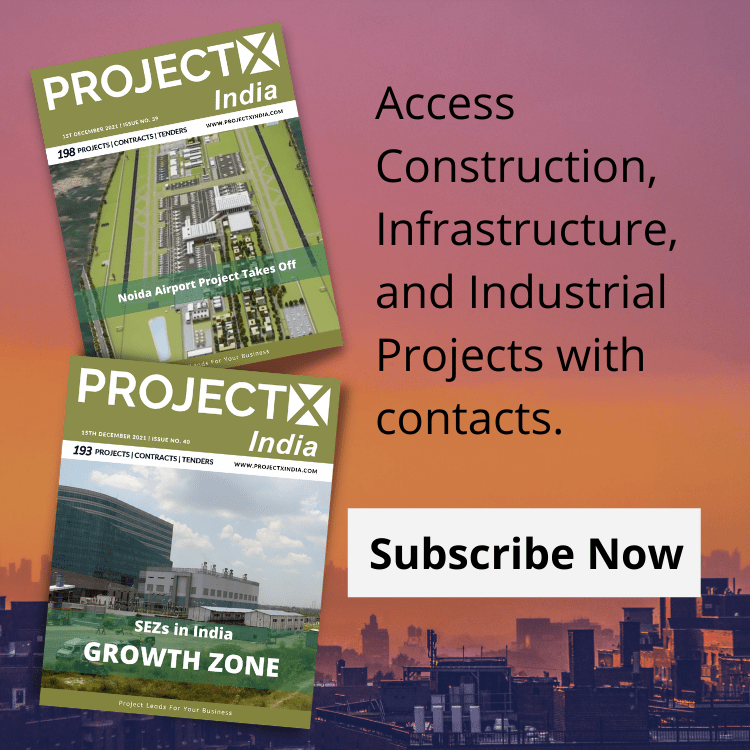 ProjectX India is a fortnightly digital publication from Mumbai, which aims to track and provide multi-sector project information from India. The first issue of ProjectX India was launched in March 2020. Each issue covers project information on 100+ projects from 40-45 sectors of the Indian economy. It is available in downloadable PDF Format which is emailed to the subscribers on 1st and 15th of every month.
The projects are identified at various stages such as Conceptual, Planning, Tendering, Contract Award, Under Implementation, Commissioned, Operations & Maintenance, etc. The project information is provided in easy to read format along with the nearest contacts available.
The information available is highly recommended to Material / Equipment / Project Vendors, EPC Contractors & Sub-Contracts, Manufacturers, Labour Contractors, Domestic & Foreign Investors, Bank & Financial Institutions, Research & Consultancy service providers, Foreign Embassies, Engineering and Consultancy Firms, Builders & Developers, Construction and Building material suppliers, Material Handling Equipment companies & suppliers, Logistics & Transport sector companies, Steel & Cement Companies, Mining companies, Railways & Metro rail sector, CPSE, Government bodies / organisation, Tendering Authorities, anyone to everyone who is interested in project opportunities and contacts to grow their business or identify the right provider.
Subscribe to ProjectX India and you will get 24 issues in a year. Click here to subscribe online.
Click here to know more about ProjectX, publishers of ProjectX India PDF edition, All India Light Weight Bricks Directory and ProjectX Digest 2023.